EARLY RETIREMENT
Widow has financial freedom following the loss of her 'knight in shining armour'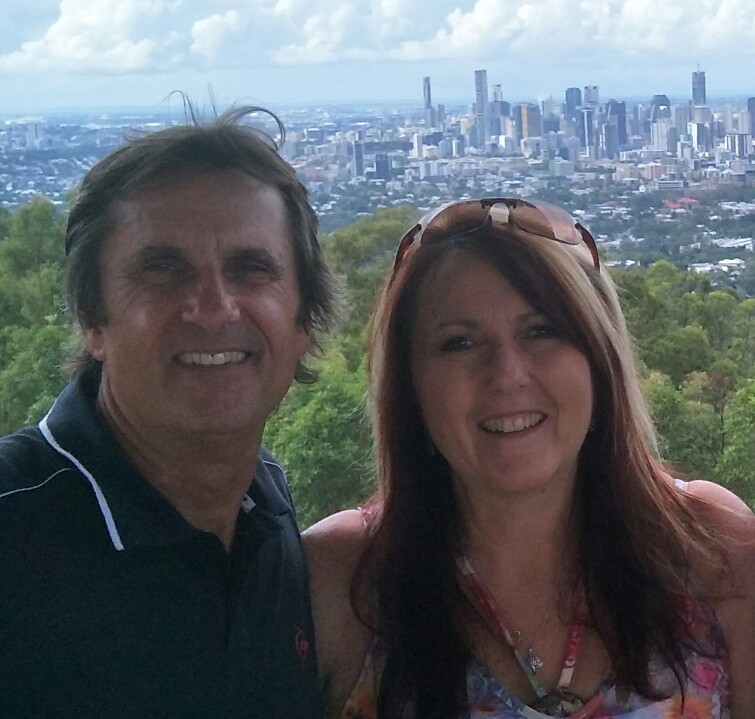 Sandra knew something was wrong when her husband Stephen couldn't remember any of the handful of simple words his GP had asked him to memorise just a few minutes earlier.
Stephen was just 54 years old. And life as they knew it, was about to change.
As long-standing members of the Modoras financial family, Sandra and Stephen's first port of call was Modoras Executive Planner, Katerina Sousalis. Maintaining their financial security so they could focus their attention on the changing needs of Stephen and the family, was a top priority.
About a year later, in late-2016, after his condition had worsened and he could no longer perform his duties as a Queensland Government Principal Traffic Investigations Officer, Stephen accepted a voluntary medical redundancy.
"I was so confused and had this huge weight on my shoulders," says Sandra, recalling the moment she learned the family's main breadwinner would no longer be able to work and was quickly losing the ability to understand or make important financial decisions.
"Stephen and I regularly sat down with Kat, but this time, it was about how we are going to maintain our lifestyle now that things were drastically changing both personally and financially. She listened to us and drew pictures [for Stephen] and showed us what our situation was and what we needed to do financially for our family."
Many would have been tempted to draw lumps sums from Stephen's super to live on for a while. Katerina advised the couple against making a withdrawal from Stephen's super fund (into which the proceeds of his TPD claim had been paid). That's because it would attract a 'superannuation lump sum withdrawal tax' of about $250,000, as Stephen had not yet reached the 'preservation age' at which he could withdraw the money tax-free.
Instead, Katerina recommended the couple use Stephen's $100,000 redundancy payout to make a non-concessional contribution to his super and then roll over all his super into a pension. Effectively creating a regular ongoing income. Just like Stephen had before he fell ill.
It enabled them to keep most of Stephen's money growing in super while receiving an income which was partly tax-free and partly taxed (at his marginal rate, less a 15% tax offset).
The advice not only helped the family avoid a six-figure tax bill, but alongside Sandra's part-time teaching salary, it allowed the family to maintain their lifestyle. The weight off Sandra's shoulders was beyond belief. This life-changing news wasn't going to financially devastate the family. What a relief!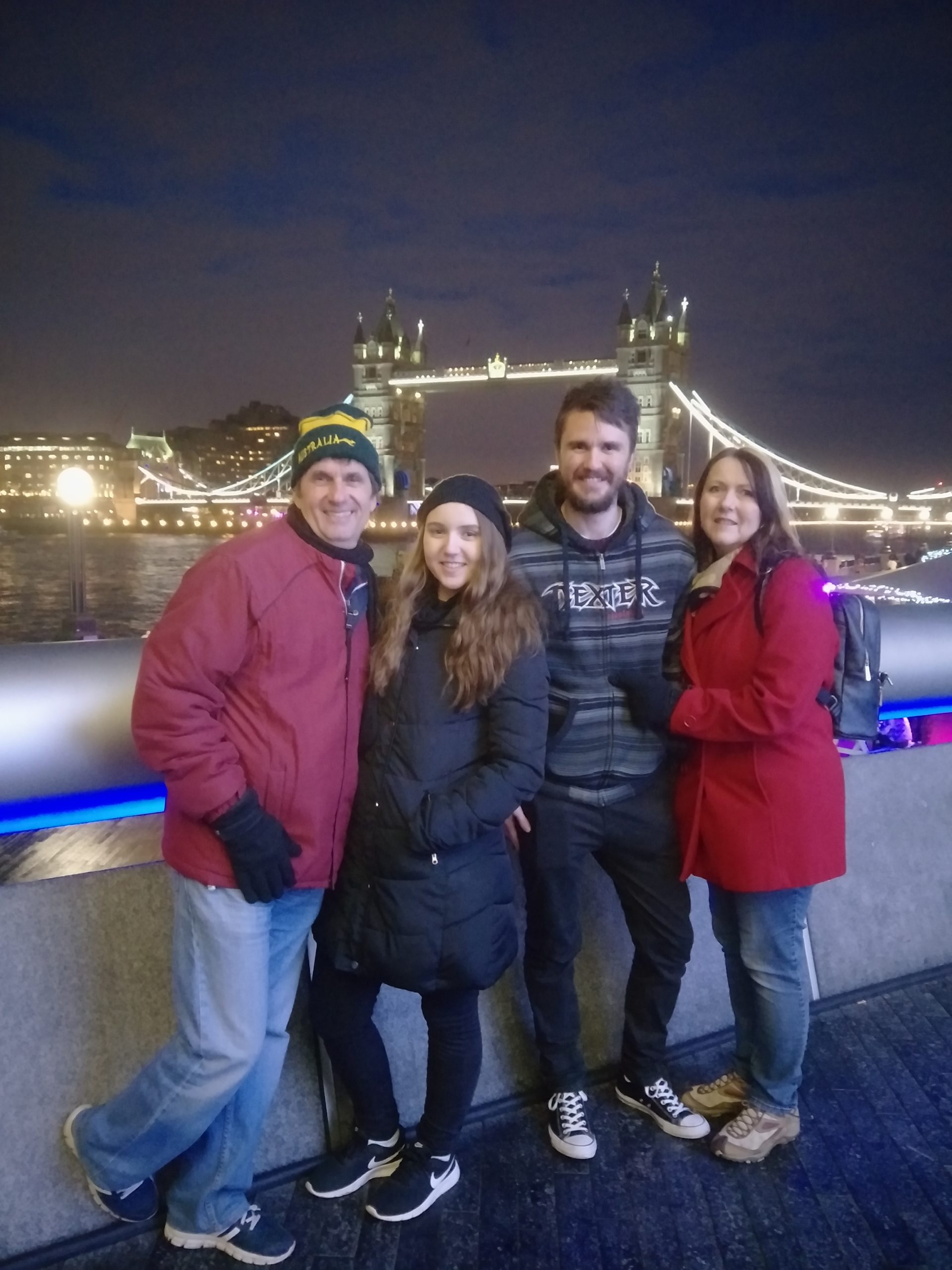 Indeed, the family could still afford to travel — visiting family in the United States and United Kingdom "to make memories" while they can — and to buy cars outright for their two children, among other things.
A few years later in 2019, Sandra felt that Stephen needed full-time care. Support Workers were found using NDIS funding. 6 months later Stephen was tragically diagnosed with Metastasized Prostate Cancer. Checking in with Katerina to find out if there was a way to rejig the finances once more, Sandra took leave from teaching to take care of Stephen and the family.
After bravely battling cancer for several months, during which Sandra was supported by in-home support workers, Stephen passed away peacefully at home on 6 December 2019 aged just 58 years old.
Once Sandra had time to grieve the loss of her "knight in shining armour", she called on Katerina for guidance on what she needed to do financially now. She advised Sandra to consolidate the couple's superannuation into a new pension to start an 'income stream' (as opposed to withdrawing a lump sum).
I was so relieved that we were financially secure after Stephen passed — "everything was already in place, so I didn't have to worry too much" — Sandra continued.
"The stress of taking care of Stephen had taken its toll. I talked to Katerina and she said I could retire if I wanted to, she worked it all out for me, showed me the numbers…and I decided to retire at 58 years of age."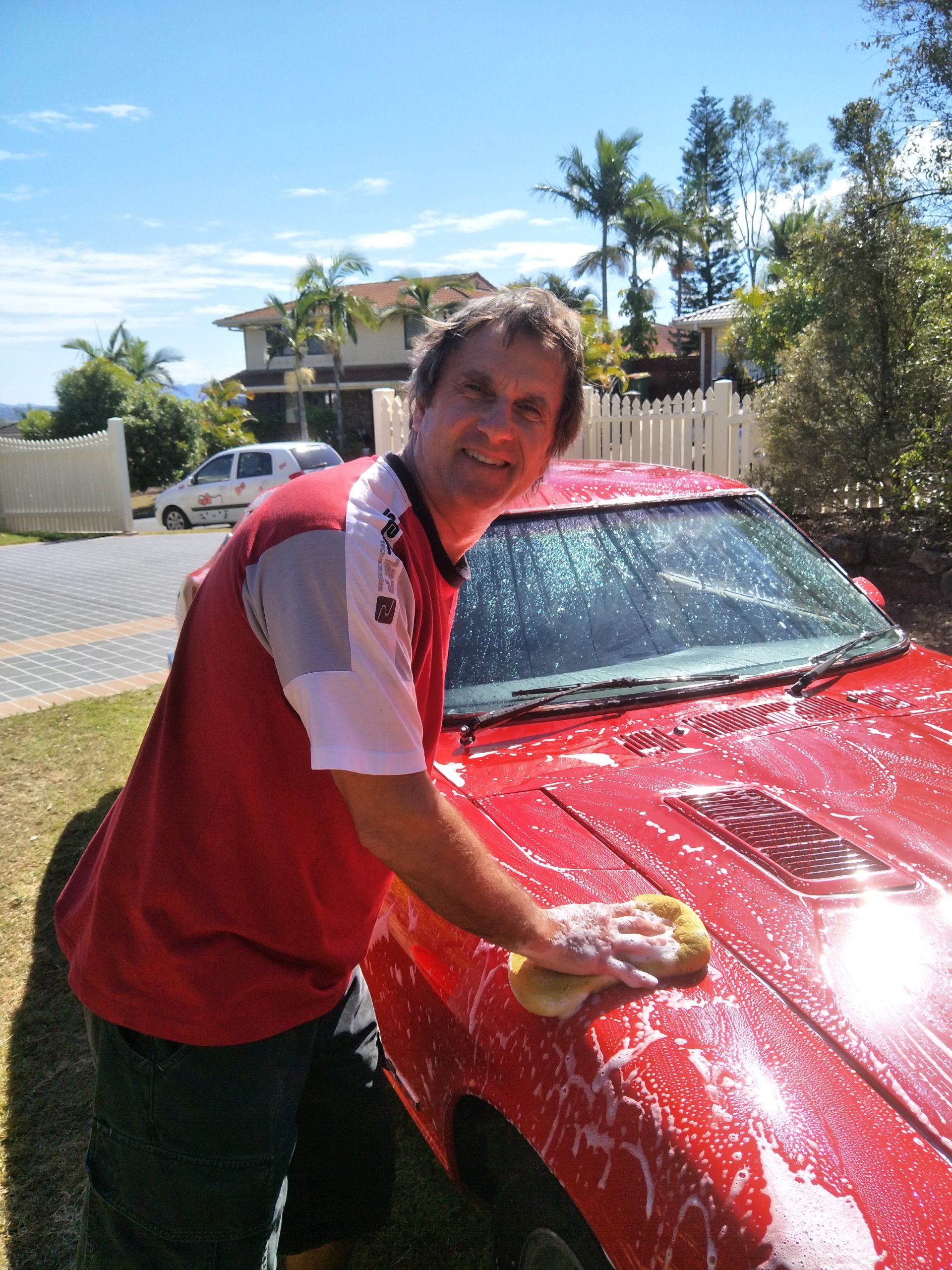 Indeed, Katerina's projection is that Sandra's liquid assets (including her super) is projected to last beyond her life expectancy of 87.
"My ability to choose whether or not to go back to work hinged on the fact that Modoras had set us up so well," Sandra says.
"It's given me the freedom to be there for my kids when they need me — it enables me to hold our little family together."
Having stood by Sandra and Stephen throughout their financial journey, navigating the complexities of their ever-changing circumstances, Sandra and her two children are able to enjoy what lay ahead, knowing they have the peace of mind that comes with financial security.
Aside from taking care of her brood, Sandra plans to pursue her love of fitness, gardening, home renos, travel and cars, including the refurbishment of Stephen's beloved Datsun 260Z ("the other woman").
"I want to get her to a condition Stephen would have liked," says Sandra, who has joined a ladies' classic car club. "I can do that to honour him."
IMPORTANT INFORMATION: This blog has been prepared by Modoras Pty. Ltd. ABN 86 068 034 908 an Australian Financial Services and Credit Licences (Number 233209). The information and opinions contained in this article is general information only and is not intended to represent specific personal advice (Accounting, taxation, financial, insurance or credit). No individuals' personal circumstances have been taken into consideration for the preparation of this material. Any individual making any investment or borrowing decisions should make their own assessment taking into account their own particular circumstances. The information and opinions herein do not constitute any recommendation to borrow funds or purchase, sell or hold any particular investment. Modoras Pty Ltd recommends that no financial product or financial service be acquired or disposed of, credit contract entered into or financial strategy adopted without you first obtaining professional personal financial advice suitable and appropriate to your own personal needs, objectives, goals and circumstances. Information, forecasts and opinions contained in this blog may change without notice. Modoras Pty. Ltd. does not guarantee the accuracy of the information at any particular time. Although care has been exercised in compiling the information contained within, Modoras Pty. Ltd. does not warrant that the articles within are free from errors, inaccuracies or omissions. To the extent permissible by law, neither Modoras Pty. Ltd. nor its employees, representatives or agents (including associated and affiliated companies) accept liability for loss or damages incurred as a result of a person acting in reliance of this publication.